TAVANTOLGOI-GASHUUNSUKHAIT RAILWAY PROJECT
A technology for construction of continuously-welded railway was newly introduced in the country by national engineers. The railway axle load is 25 ton and a heavy haul train can travel at the speed of 100 km per hour.
A Grade 1, 233.6 km-long continuously-welded railway with a throughput capacity of 30-50 mtpa has been put into service in Mongolia for the first time.
The Tavantolgoi-Gashuunsukhait Railway Project is an infrastructure mega project implemented by a Mongolian company and with efforts of national engineers, as well as with domestic project funding sources. 
It was initially planned to launch the construction works in March 2020 and put the railway into service by 2022. Tavantolgoi Railway Company was the Project Client whereas Bodi International LLC,  as the Project Contractor, has successfully implemented the Project within the planned timeframe.
A trial train loaded with 2,800 tons of coal successfully traveled frome Tavantolgoi station bound for Gashuunsukhait port on 9 July 2022. The railway Project was considered completed with success by launching regular coal hauling service on 9 Septermber 2022. The president of Mongolia attended the Railway Opening Ceremony.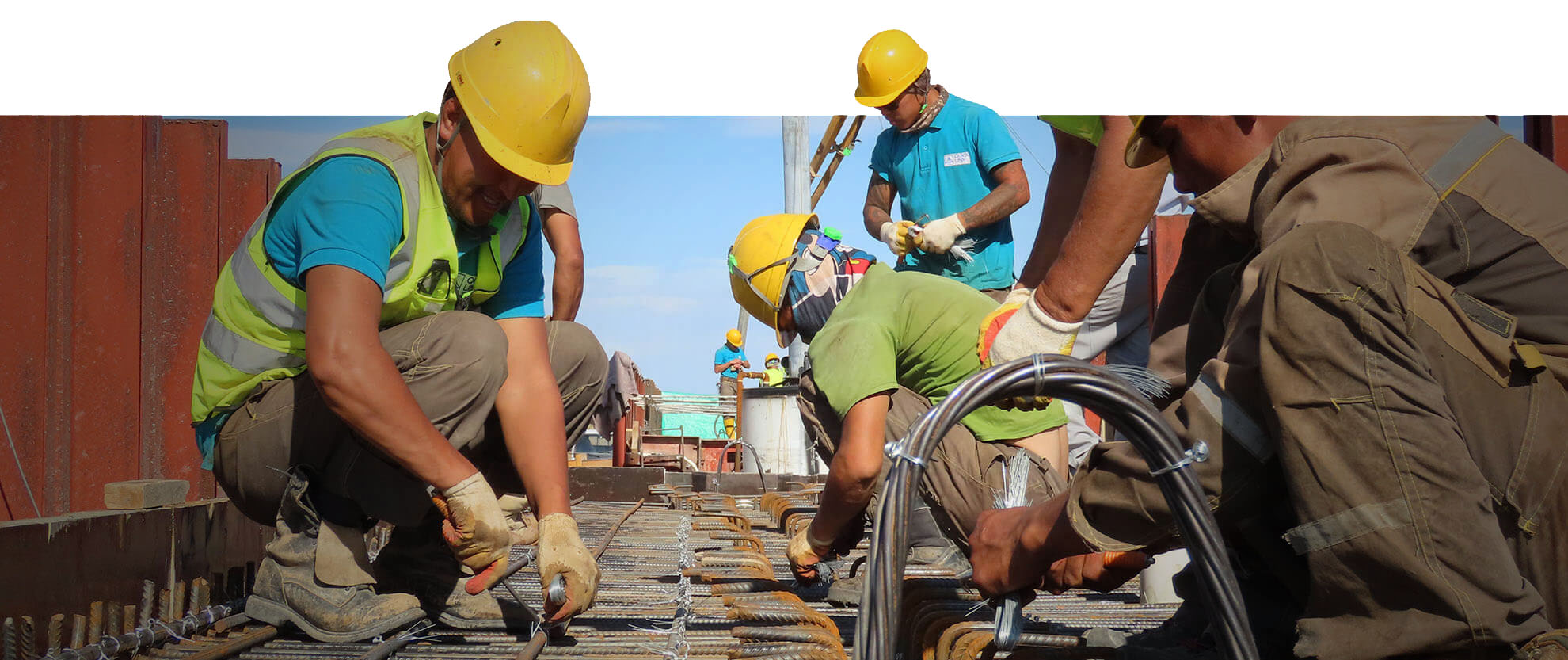 RAIL PROJECT SOCIO-ECONOMIC IMPORTANCE:
THE RAILWAY PROJECT IS BEING IMPLEMENTED IN SIX PACKAES OF WORKS.
PACKAGE 1
CIVIL AND TRACK WORKS
Package 1 covers the earthworks for the main line, the Tavan Tolgoi terminal yards and loading facility balloon loop, and the link to the dry port at Gashuun Sukhait. It also includes 16 bridges, 123 culverts and eight animal underpasses. The trackwork required the procurement and installation of 35,000 tons of rail track, 598,000 precast concrete sleepers, the same number of  fastening systems sets, , along with 99 turnouts.
PACKAGE 2
SIGNALING & COMMUNICATIONS
This covers construction and commissioning of the Operational Control Centre, which will manage the two terminals and six passing loops. As well as the signalling itself, it also covers the Scada system, a Tetra radio network with 13 base stations, GPRS and GNSS train location tools and a 460 km-long optic fibre communications trunk.
PACKAGE 3
BUILDING & FACILITIES
Package 3 covers construction of rail-specific buildings, civilian facilities, offices and residential accommodation blocks for 1500 people at the 2 terminals and 6  passing loops. These buildings and facilities have approximately 1,500 sq.m of area in total. As well as the OCC building, maintenance depot and a stores warehouse, it includes other servicing points and operational structures such as residential heating facilities, used water-refineries, fuel depots at six passing sidings.
The fourth package covers a 35 kV double-circuit overhead transmission grid 270 km long, with three substations with a capacity of 35/10kV, along with upgrading works for two existing substations at Tavantolgoi and Oyutolgoy, as well as construction and installation of 10 substations with a capacity of 35/0.4 kW.
Bodi International has procured 16 locomotives and 810 wagons on behalf of TTTZ. TE4500 main line locomotives are currently being manufactured in the USA. It has procured 400 open top wagons with carrying capacity of 75 tons, 401 flat-deck wagons, 8 boxcars and one passenger wagon from manufacturers of Russian Federation. Out of this, 100 open top wagons have already arrived thtir destination in Mongolia.
PACKAGE 6
ROLLING STOCK MAINTENANCE EQUIPMENT
Package 6 covers a wide range of servicing tools and plant for use at the various depots and workshops, plus inspection and asset monitoring systems. Procurement of the 941 different items is nearly finalized.